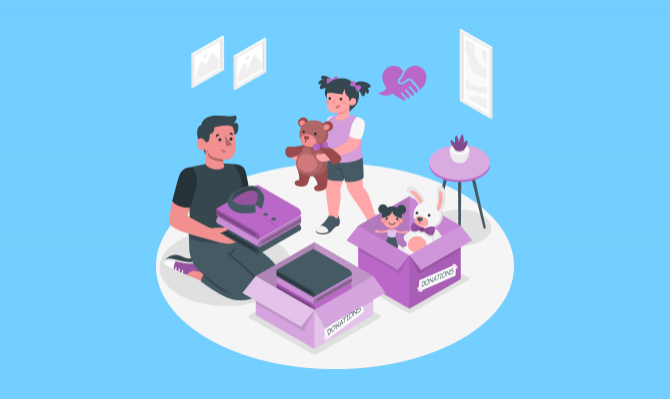 For associations, foundations and NGOs, the key to sustaining their activities is undoubtedly the donations collected. If the regular donor does not have a large audience; The most valid way to collect donations for an association is of course a donation campaign. Fundraising campaigns are activities with wide participation and time restrictions, including regular donors. To give a current example, many donation campaigns are actively carried out for the ongoing forest fires in our country. So what should associations, foundations and NGOs do to collect sufficient donations? Let's look at this vital issue from different perspectives.
Turning to Different Income Sources
You may have kept your association afloat thanks to sponsorships, grants and regular donors, but don't forget that you have the opportunity to both expand your audience and have different income sources with donation campaigns. Organizing large fundraising campaigns will both increase the recognition of the institution and increase revenues by a large amount.
Involving Members and Supporters Adequately in the Process
Associations, by definition, can continue their activities by gathering and directing people who act jointly to achieve the same goal. We all know the difficulties of directing people from different economic and social environments to a goal and the difficulties of creating a sense of belonging in these people towards their association. In this context, it may be a good idea to give your members and supporters a say in important decisions in order to reinforce their sense of belonging. People who think that they have a share in a decision will feel more connected to the organization and will have higher participation in the donation campaign.
Don't See Donors as Just Donors
Human relations is a complex subject in every sense. It can get even more complicated if there is an in-kind or cash donation campaign involved. People can get limited participation with a one-time trust in your association and your campaign. To avoid this, try to touch people as much as possible. When they feel taken care of, you will also have an opportunity to form bonds that will not be shaken for a long time. People are closer to associations that make them feel special. After all, human nature 😊
Presenting an Accurate Roadmap
Donation campaigns should be conducted transparently in terms of causes and results. People want to know clearly for what purpose they should donate their money to your association, what will be done with that money, and ultimately the expenditures made after the campaign is over. Therefore, it is beneficial to share this information openly and honestly with the donors. In addition, it should be clearly explained to people how they can participate in the fundraiser. The diversity of methods is also an important factor. Do they need to go to the bank or can they effortlessly donate from where they sit?
Executing an Effective Communication Strategy
A fundraiser that doesn't make enough impact can become a nightmare for any association. Work through communication strategies that will mobilize target donors. We recommend that you work meticulously on everything from the informative message to the posters of the donation campaign.
Experiencing Loss of Interest?
Before the donation campaign starts, a detailed examination should be made by the association, and many data such as what your members and supporters believe in and what actions they take should be analyzed correctly. Aidango association software provides you with one click access to all data with its strong support in this regard. Thanks to the correct analysis of the data and the creation of the campaign accordingly, you can reactivate the mass that has lost its energy.
Aidango offers an integrated structure specially designed for associations. It has modules and services on member management, donation management, finance, and more.