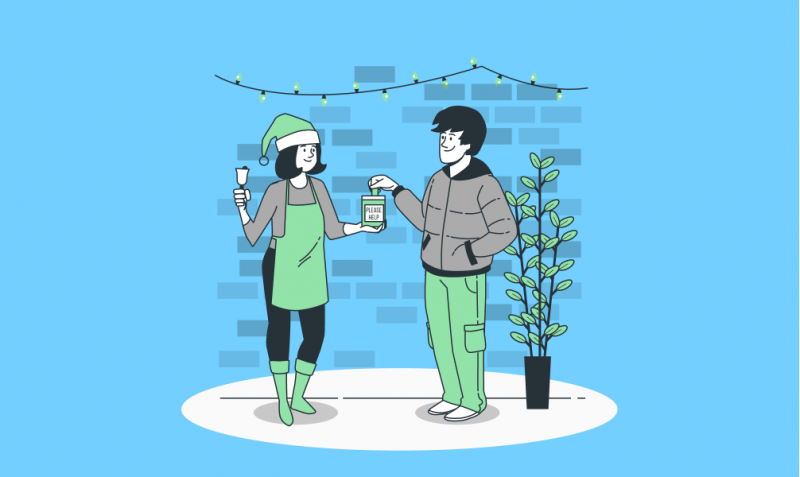 How to Sustain a One-Time Donation?
Foundations and associations need the support of members and donors to continue their activities and achieve their goals. Encouraging people to donate through campaigns is a common occurrence in the world of associations. Of course, since the activities of the associations are not limited to the duration of the campaign, it is aimed that the donations become permanent and that the activities can be continued without interruption. So, how can a one-time donation be sustained in any campaign process?
Transparency
Gathering people around a goal and getting their support for the realization of that goal is often a difficult process. Of course, a donor cares about how well his donation serves that purpose, but another issue he cares about is how the collected funds are spent. For this reason, adopting transparency in the activities and expenditures of the association is the first answer that can be given to the question of how to make a one-time donation permanent.
The Importance of Communication
Every new individual donating to the association is a new window of chance for the association. Although there are many ways to add this person to the list of regular donors, the most effective method is of course to maintain uninterrupted communication. Associations have adopted the e-mail method in their communication activities for many years, and thanks to this method, they have chosen to transmit the information that needs to be transmitted quickly and effectively.
Purpose of Regular Emails
You can inform people who donated to your association for the first time, but who do not have detailed information about your association, by sending regular e-mails. The purpose here is; You can also highlight the goals of your association and the differences that the donations will make while achieving these goals. For associations, the draft used in communication via e-mail should consist of three main parts. These:
1- Information
Donors may not really know your organization when donating. Generally, these processes are; It is important that the e-mails you send are structured in a way that contains informative elements about your institution.
2- The influence level of the association
Every donor wants to know and believe that his donation will reach a result. This type of behavior, which is also frequently encountered in trade, is a situation in which a person avoids activities that may prove fruitless. For this reason, it would be beneficial for you to convey to people how effective the donations collected are in the activities carried out under the roof of your association, the current results of your activities and the status of the foresights. In this way, there is no need to answer the question of how to make a one-time donation permanent, because individuals who believe that you can achieve your goals will tend to continue donating.
3- Motivation
Motivation is one of the most important factors for donors, as it is for every individual participating in the activities of the association. Important developments caused by the donations collected, such as the status of the works performed and concluded, are important developments that you can use to motivate people. It will be an important work to quickly deliver the developments that will motivate individuals in order to make the collected one-time donations permanent.
How Often and How Many E-mails to Send?
The biggest mistake that associations can make is to e-mail one-time donors, so to speak. For associations that constantly send e-mails and only aim to collect donations, it is inevitable to lose donors as a result of this mistake. For this reason, it is a very appropriate solution to send an e-mail once a week to inform about important developments and campaigns in accordance with the dynamism of your association. More can bore people and shake their faith in your association.
Aidango, Turkey's first and only association ERP software, includes bulk mail and bulk sms modules that make it easy for you to communicate with your one-time and regular donors. Thanks to these modules, you can easily send the e-mail and sms texts you have prepared to the people.