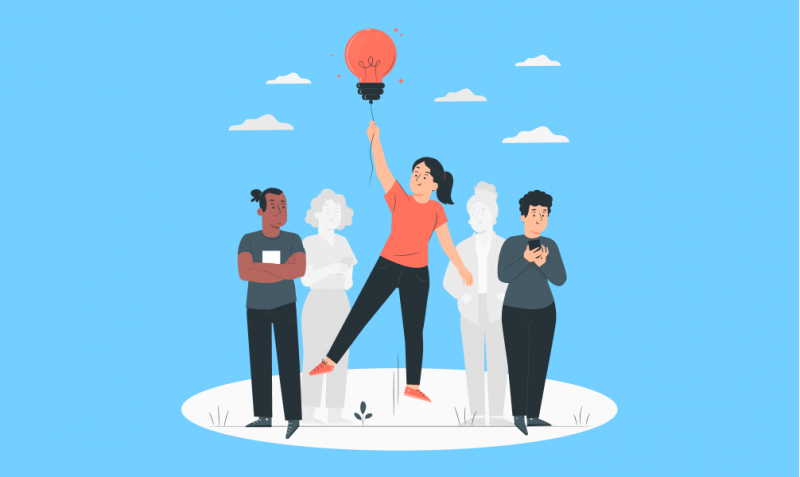 According to the data of the Ministry of Interior, there are 318689 associations established to date in our country and 121880 of them are still operating. Considering that so many associations are divided among themselves on almost every issue and serve different purposes, your association probably has to struggle with thousands of associations operating in the same field, to make its voice heard and to be noticed among other associations.
Although Aidango can offer almost all opportunities for you to effectively manage your association activities, there are different responsibilities and efforts that fall on you. In this article, while we examine what you can do to be noticed among other associations, we will also try to present small tricks.
State Your Mission Clearly
Your association mission is one of the important steps in influencing the audience you want to mobilize. You should analyze your audience well and present your mission to individuals in a transparent manner in a language appropriate to the characteristics of your audience. One of the biggest mistakes that associations make; They are not transparent enough while declaring their mission, they write without analyzing their audience correctly, and they do not use an appropriate language.
If we talk about our country, the level of reading habit is a subject that we all know and want to develop. Presenting the mission of your association without ignoring this fact, without boring the reader and without unnecessary details, will also allow you to gain the confidence you need to be noticed among other associations.
Creating a Brand Image
We all know the importance of visuals in the learning and memorization stages. You will often forget a text you read in a few hours or a few days, but you will still remember a well-designed logo. Based on this fact, you should attach importance to the visual works of your association. A logo with simple but powerful images that can convey your association's goals to your audience will make your association easier to distinguish and stand out among other associations. However, do not forget that it also contributes to your corporate identity and is a simple way to convey the professionalism of your association's approach to events to the audience.
Raise Your Voice
Since you have realized what we have mentioned so far, from this point on, what you need to do to be noticed among other associations; to raise your voice a little. New ones are added to the mass media every day, and the alternatives of the associations in communication are increasing.
Today, the fastest but effective solution that needs attention is of course social media platforms. Through the applications installed on almost every mobile phone, your target audience spends a significant part of their day in these channels. It is an effective method to share introductory content about your association and its work in the right formats and at regular intervals. Algorithms of social media platforms give priority to corporate accounts that share regular content and enable them to reach more users.
Of course, social media isn't your only option. You can also work face-to-face, over the phone or via e-mail that will mobilize your audience and share your goals. What is important here is the presence of factors that will ease your load in the background while managing all these processes.

Aidango is the only ERP software designed specifically for associations. It is an integrated solution in the processes of your association that you need to manage, in addition to all the work you do to be noticed among other associations operating for the same purposes. In order for your association to be accessible as a result of your work, you will need an easy-to-use and stylish website and to share all the data you need through this website. With its website service, Aidango also offers solutions that allow you to both share information and receive payments from your members and donors.